All posts in Fixtures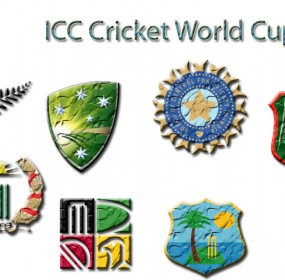 International Cricket Council (ICC) organized a world tournament of most viewed and played game cricket, this tournament called "World Cup", and this year "ICC Cricket World Cup 2015″ is just about to start in few days. There are total 49 …
Continue Reading...

Australia and New Zealand are the two neighboring countries who'll jointly host the 11th ICC ODI cricket world cup 2015 and ICC has also announced its schedule. The

Pakistan has just finished the series against Australia in UAE in which Australia initially dominated in the ODIs and T20 match but later Pakistan came back strongly and

On 5 October 2014 Pakistan will face Australia in T20 match at Dubai International Cricket Stadium. This series is consisting of one T20, 3 Odi and 2 test

International Cricket Council has published the Women T-20 World Cup 2014 complete schedule along with time table. All the matches of Women T20 World Cup 2014 will play

ICC has declared complete schedule of T20 2014 World Cup. This time T20 world cup will take place in Bangladesh. 16 teams are participating in T20 2014 World.
At Sharjah, Pakistan will play a single T20 match against Afghanistan on 8th Dec 2013 and in Dubai, Pakistan will play two T20s against Sri Lanka on 11th
The India and Pakistan 2012-13 cricket series is going to be started from December 25, 2012 on Tuesday. The complete schedule of the present cricket series is hereby
Asia Cup 2012 Schedule Sun Mar 11 08:00 GMT | 14:00 local 13:00 PKT     1st Match - Bangladesh v Pakistan Shere Bangla National Stadium, Mirpur Tue Mar 13 08:00 GMT | 14:00 local 13:00
Pakistan and England tour of United Arab Emirates 2012 Match Shedule Tue Jan 17 - Sat Jan 21 06:00 GMT | 10:00 local 11:00 PKT 1st Test - Pakistan v England Dubai